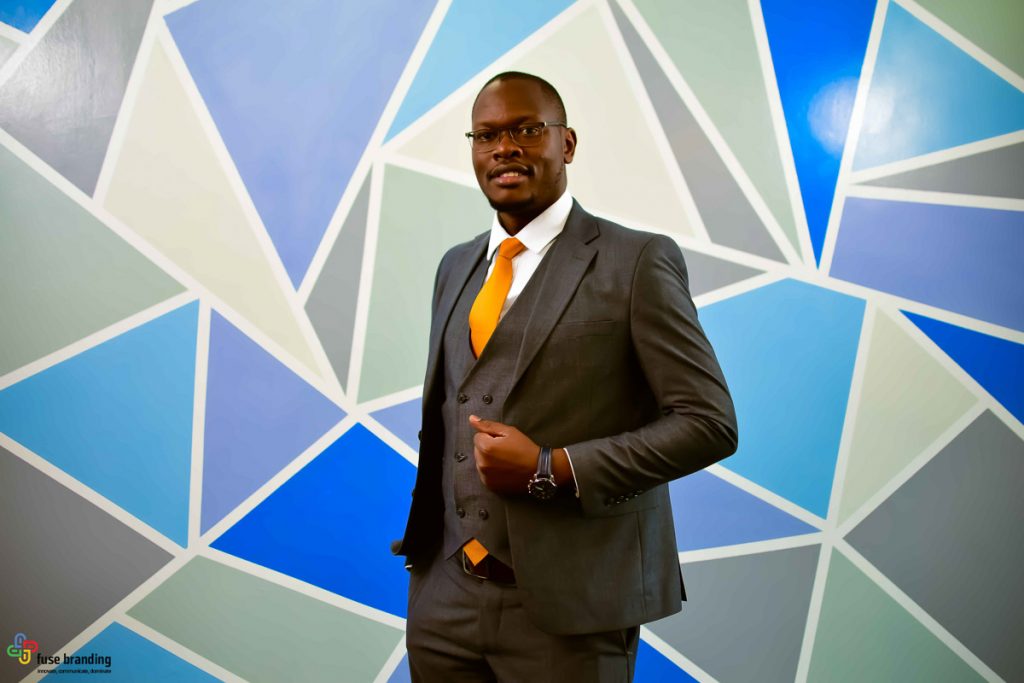 Eredi is a Partner in charge of Litigation and Dispute Resolution. Eredi was admitted to the bar in 2018 and rose through the ranks to the position of partner in record time on the strength of his abilities as an astute litigator and team leader.
Prior to joining the firm, Eredi worked with the Office of the Attorney General and Department of Justice from January to August, 2017.
Eredi Attended Moi University School of Law where he graduated with a Bachelor of Laws (Hons) Degree and later attained a Post Graduate Diploma of Law from the Kenya School of Law.
Eredi is a member of the Law Society of Kenya and the Chartered Institute of Arbitrators – Kenya Branch.
Eredi is a vibrant, fast rising litigator with an eye for detail and analytical skills capable of turning any case on its head. His area of specialization Dispute Resolution, with a specific interest in Alternative Dispute Resolution. He is currently pursuing specializations in Dispute Resolution and Contract Management in the Construction Industry.
As the partner in charge of litigation and dispute resolution, he is a team leader of a vibrant team of advocates, legal assistant and support staff that has broken the glass ceiling in terms of innovative approach to service delivery, with the main aim being to achieve total customer satisfaction by improving the turnaround time in service delivery.
Eredi has handled numerous high profile briefs in all levels of our judicial system from the tribunals, the magistracy, high court, court of appeal and the supreme court. Some of the notable matters he has handled include:
Laban Gathungu vs. Ernst & Young LLP – A widely reported, potential game changer in the Partnership management realm. The claim is worth Kshs. 455,000,000/- (https://www.standardmedia.co.ke/the-standard-insider/article/2001384705/when-partners-disagree-inside-ernst-youngs-sh450m-dispute).
China Wu Yi K. Company Limited vs. Steve Kithi & Co. Advocates – a significant breach of contract claim with the subject matter in excess of Kshs. 2.5 billion
 (http://kenyalaw.org/caselaw/cases/view/209394/)
Evangelical Lutheran Church in Kenya vs. Skair Associate which he successfully argued before the Court of Appeal. (http://kenyalaw.org/caselaw/cases/view/178427)
Consulting with clients on various road construction contracts and particularly successfully preparing submissions on critical claims to the DB in excess of Kshs. 300,000,000/- which were decided in our client's favour.
DCF Engineering Limited vs. Johari Ventures and Another – successfully arguing the matter before the high court in favour of our client. The claim is worth Kshs. 46,000,000/- inclusive of interest.
Educational Background

Professional Memberships

Areas of Specialization
Bachelor of Laws (Hons) Degree from Moi University.
Post Graduate Diploma of Law from the Kenya School of Law.
Law Society of Kenya (LSK)
Property law, Conveyancing & Real Estate Practice
Procurement & Asset Disposal Law
Banking Law & Practice, Credit & Debt Collection Services & Securties Law
Commercial, Corporate Law & Intellectual Property
Company Secretarial & Compliance Services
Tax Law, Investments & Wealth Preservation
The firm boasts of a team of highly qualified, energetic and dynamic professionals who represent the new face of legal practice that is in tune with today's business trends.